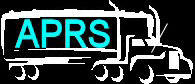 KA8KIP's "Eliminator" Screwdriver Antenna

built by Dave Yoakam KA8KIP

10 Year Antenna History

These antennas use the basic design of the original DK3 antenna plans from Don Johnson W6AAQ. K8RWK started building the antennas in the mid-1990s and made substantial mechanical improvements to the basic construction. I ran one of them on my semi and straight truck for over 950,000 miles and I still use it today. K8RWK became a silent key in May of 2005 and I picked up where he left off and continued to improve on the DK3 design.

The KA8KIP "Eliminator" is trucker tough
and is made of Copper .

Click here for KA8KIP'S Elminator Antenna Web site.

Click here for Pricing: Ham 4 Less or Fair Radio




Brand New

160m Add-On Coil
"Eliminator" on N9GQR's Semi.

The "RV Eliminator "

KA4WWS's "Eliminator"

W9NIC's "Eliminator"
---
---
&copy N9GQR.COM, 2004-2010